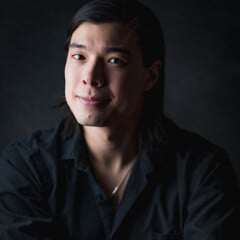 Peter Burroughs
Associate Prop Artist @ Blizzard Entertainment
Bowling Green, United States
About
Hi! My name is Peter, and I'm an associate prop artist on World of Warcraft! I graduated from Michigan State University with a degree in Media and Information and Game Development, and have studied digital art at Bowling Green State University and CG Master Academy. My work experience includes 8 years of game development, from creating concept art for a number of indie game companies to texturing environments for Axis Studios.
Outside of digital art, most of my time is spent on medieval bookbinding, swimming, and playing music. I have an affinity for rocks, trees, and bees and aim to leave the people and places I've been a little better than when I found them. :)
Skills
Texturing
PBR Texturing
Concept Art
Concept Design
3D Modeling
Sketching
Photo-manipulation
Software proficiency

Photoshop

Illustrator

Maya

Unity

Substance 3D Painter

Substance 3D Designer

3DCoat
Experience
-Creating props for World of Warcraft!

-Working closely with a large team to learn AAA art pipelines

-Creating props for World of Warcraft!

-Create concept art, 3D models, and textures for games and cinematics

-Manage myself as an independent business, creating contracts, handling communication, and delivering assets to clients

-Clients include:

Axis Studios

Eastedge Studios

Morph Media

-Worked at GDC to guide attendees, manage crowds, and facilitate round tables

-Led a team comprised of several artists to establish the new studio's 2D to 3D pipeline for both virtual reality simulations and traditional games.

-Set and applied style guidelines for the studio's artists on multiple projects.

-Created detailed environment, character and prop concepts using a combination of methods including 2D illustrations, 3D models, and photo bashing.

-Illustrated various user interfaces and their accompanying iconography.

-Partnered with teams of artists, designers, and programmers to create educational video games and virtual reality simulations for multiple clients.

-Produced an assortment of concept pieces including environment, character and prop art. These informed both the team's 3D artists and clients on intended style and tone.

-Created major finalized 2D assets such as background illustrations and user interface elements.

-Consistently met with clients to ensure that product goals and the art style matched expectations.

-Organized a gaming marathon to raise money for Children's Hospitals.

-Recruited over 30 participants and raised $2,200.

-Gave a TEDx speech, "Creating New Worlds: A Journey Through Video Game Design", presenting the importance of games to an academic audience of over 400 attendees.

-Taught concepts on 3D modeling and animation to middle school and high school students.

-Organized and chaperoned groups of +60 students.

-Planned and coordinated activities for the students.