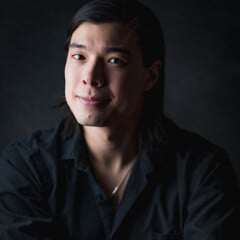 Peter Burroughs
Texture/Concept Artist
Bowling Green, United States of America
About
Peter Burroughs is a texture/concept artist in Ohio currently freelancing in the game industry. When not at a screen, he enjoys bookbinding and traveling to new places, and his adventures have taken him from across the US to countries such as Japan, South Korea, and the Philippines. He has an affinity for rocks, trees, and bees and aims to leave the people and places he's been a little better than when he found them.
Skills
Concept Art
Concept Design
3D Modeling
Photo-manipulation
Sketching
Software proficiency
Photoshop
Illustrator

Maya

Unity
3DCoat
Experience
-Worked at GDC to guide attendees, manage crowds, and facilitate round tables

-Led a team comprised of several artists to establish the new studio's 2D to 3D pipeline for both virtual reality simulations and traditional games.

-Set and applied style guidelines for the studio's artists on multiple projects.

-Created detailed environment, character and prop concepts using a combination of methods including

2D illustrations, 3D models, and photo bashing.

-Illustrated various user interfaces and their accompanying iconography.

-Partnered with teams of artists, designers, and programmers to create educational video games and virtual reality simulations for multiple clients.

-Produced an assortment of concept pieces including environment, character and prop art. These informed both the team's 3D artists and clients on intended style and tone.

-Created major finalized 2D assets such as background illustrations and user interface elements.

-Consistently met with clients to ensure that product goals and the art style matched expectations.

-Organized a gaming marathon to raise money for Children's Hospitals.

-Recruited over 30 participants and raised $2,200.

-Gave a TEDx speech, "Creating New Worlds: A Journey Through Video Game Design"

-Taught concepts on 3D modeling and animation. Organized daily activities for 60+ students per week.